Padre Park
Saturday, April 2, 2022
The San Antonio River Foundation, and the San Antonio River Authority, invite you to participate in the Official Kayaking Event of Fiesta San Antonio, the Mission Reach Flotilla Fiesta. This year's event will take place on Saturday, April 2nd, at Padre Park from 10:00 am-2:00 pm.
With equipment supplied by Mission Kayak, attendees will have the opportunity to challenge their skills by paddling through an obstacle course or through a leisurely paddle. This $20 adventure assists our efforts in bringing awareness to the recreational opportunities along the Mission Reach of the San Antonio River.
The Mission Reach contains 8 miles of hike and bike trails, grand pavilions, overlooks, and new water edge landings for paddle watercraft and other outdoor recreation amenities. Located on San Antonio's Southside, the Mission Reach encourages health, wellness, and environmental stewardship.
Kayaking The River
10:00 am-1:40 pm
If you're not an expert, it's not a problem! Our section of the San Antonio River is calm and great for beginning paddlers. Mission Kayak will provide all the kayaking equipment needed for the event. We ask that an adult accompany children under 18, and all participants make a reservation to paddle the river.
The reservation enables us to maintain social distancing while attendees are checking in and getting on to the river. The reservation also allows us to adequately sanitize the kayaks so all participants can have a safe and enjoyable experience.
You can't have Fiesta without Fiesta Medals! Purchase your 2020, 2021 & 2022 San Antonio River Foundation Fiesta Medals today.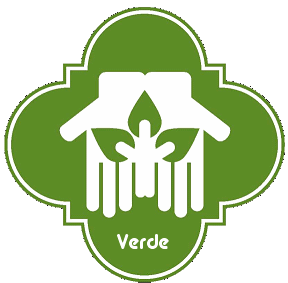 You can do your part to make Flotilla fiesta by taking alternate transportation. Instead of your car, you can take the bus, ride a bike, or walk to the event. If you need a vehicle, it's a great idea to carpool!
Recycling is a way each of us can do our part to be better stewards of the environment as long as we are careful not to contaminate our efforts. Contamination occurs in recycling when non-recyclables are placed in recycling. Contamination can include anything from food waste to plastic bags.
When a certain percent of a batch of recycling is contaminated, the whole batch of recycling is considered unusable and thrown away. Therefore contamination can undermine the good recycling habits of others and cause easily recyclable items to end up in land fils.
Thank you for considering a Mission Reach Flotilla Fiesta sponsorship! We are offering many sponsorship levels, each with numerous benefits. For questions, please contact Albert S. Carmona at 210.224.2694 or Albert@SARiverfound.org.